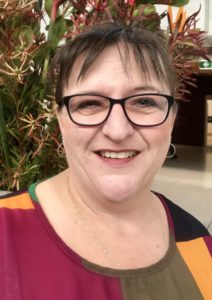 The Editor-in-Chief at Shooting Star is Cath Brinkley, a publisher with years experience in producing books and monographs, who is reallyhappy that at Shooting Star she can focus her attention on creating a space for developing and publishing women and children authors. She has spent time working with AIATSIS at Aboriginal Studies Press. She owns and operates Collaborative Publications, an imprint specialising in nation security and emergency management. Prior to Collaborative Publications Cath worked in the emergency Management field working with the Remote Indigenous Communities Advisory Committee, and producing the documentary Worrying for Kiwirrkurra, and publishing related materials. She has experience as the former Director of the (now defunct) National Womens Media Centre, and while at University of NSW was active in Tharunka. For a time she was the Book Reviewer for the Women's Electoral Lobby, even coordinating one of their conferences in the early 2000s.
Wolfgang Bylsma is the freelance art director for Shooting Star. Wolf has a depth of design experience, from working in web development in the mid 1990s through to editing and art directing for Australia's leading graphic novel publishing house, Gestalt.  He has also been employed on a freelance basis by other publishers to assist with their graphic novel and fiction lines alike. Wolf has been active in graphic design, web design and typography for over twenty years. With a passion for fostering creativity, Wolf has also been a mentor for the Australian Society of Authors.  Along with his role as Executive Producer on The Deep animated series, he serves as a Creative Consultant on additional television and film projects. Wolf was also featured as one of the main subjects in the television documentary series Comic Book Heroes, which chronicled the highs and lows of publishing comics and graphic novels in Australia for the international market.
You can reach Wolf through www.gestaltstudios.com
Irma Gold has worked as an editor for 18 years, both freelance and in-house. She is currently Editor at Melbourne publisher Inkerman & Blunt and Convener of Editing at the University of Canberra. She is the commissioning editor of a number of anthologies, including The Invisible Thread, an official publication of the National Year of Reading 2012 and the Centenary of Canberra 2013, which showcases 100 years of writing from the ACT region. Irma is also an award-winning author whose short fiction has been widely published in Australia's most prestigious literary journals. Her short fiction collection, Two Steps Forward, was shortlisted for or won a number of awards, and her debut novel manuscript recently won the NSW Writers Centre Varuna Fellowship. Her fourth children's picture book is forthcoming with Walker Books. Working as both an author and editor, Irma is experienced in both sides of the publishing process. Visit her at irmagold.com.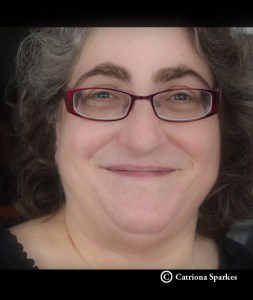 Dr Gillian Polack is a writer, editor, scholar and teacher. Gillian has taught writing, history and cultural awareness/understanding at the ANU, at various Writers' Centres and to members of other professional writers' organisations.She has a PhD in Creative Writing, one in Medieval History and an array of academic publications. Until recently, she researched how writers think of history and how they use it in their fiction, and now she's working on how other aspects of culture are encoded into novels. She has received two writing fellowships at Varuna, several arts grants, and is in demand at SF conventions because she brings chocolate and because of her food history passion. She is one of only two Australian members of Book View Café and is also a member of The History Girls. She currently lives in Canberra, Australia, which explains everything.
Some of the places she can be found:
Twitter: @GillianPolack
Facebook: Gillian Polack
http://the-history-girls.blogspot.com.au/